New Year, New Goals, New You!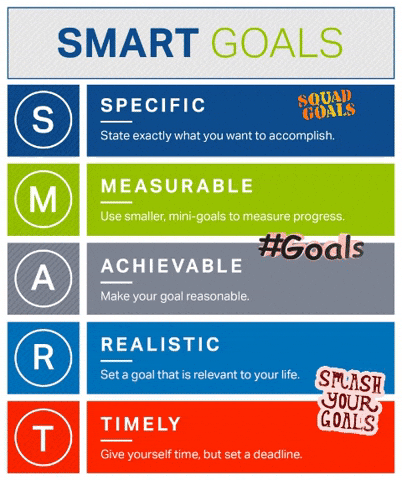 Is it me, or did 2022 sneak up on us without warning? This is a good time to reflect on your past mishaps and establish new financial goals for 2022. If you're carrying debt, a little prep now will provide peace of mind and financial success for the new year!
Establishing financial goals is the first step to economic success, but this step is often skipped in favor of a quicker start. The SMART Goal methodology helps keep the goal alive long enough for completion. Here is a review of the components that makes a goal SMART:
Specific: Does the goal state exactly what will be achieved? Measurable: Does the goal have benchmarks that can be achieved? Achievable: Is this goal possible to accomplish? Realistic: Can the goal be achieved given the time and resources? Time-bound: What is the timeline for goal accomplishment?
Here are a 3 ways to get the most out of your money for the New Year:
1. Don't spend more than you earn
This classic rule of personal finance is classic for a reason: it works. We all have good intentions when it comes to saving, but it's easy to fall into the habit of using your credit card when you want to buy something but don't have the cash.
Bottom line? If you don't have it, don't spend it. After paying your bills and putting money into your savings, make a discretionary budget (and stick to it!).
2. Create an action plan
If you're trying to eliminate student loan debt or, say, buy a house, break your big goal down into smaller steps. Otherwise, you may get overwhelmed by the larger task and give up.
For example, rather than saying, "I'm going to pay off $50K in student loans this year!", focus instead on eating at home more often, taking one less vacation, or picking up a part-time job—anything that will free up cash to help you meet your goal.
3. Smash debt with the snowball-payment method
If you've tried to pay off debt in the past and fell short, or finally want to get serious about it, This year is your year! It's time to try the snowball-payment method.
Start by identifying your most expensive credit card balance. Pay the minimum on your other cards, and roll the extra money into your payment for the expensive card. Once it's paid off, focus on the next most expensive card, etc. You'll save money by paying less in interest over time, and move yourself closer to being completely debt-free.
Ref:https://langleyfcu.balancepro.org/resource)
Need Help? Seek professional financial counseling - visit www.skillz4life2020.com or call (757) 514-1035 or (757) 774-6953 for free 30-minute consultation or schedule a personal financial workshop for your organization/group with virtual options available.
Disclaimer: All the information in this blog is published in good faith and for general information purpose only. It does not make any guarantees about the completeness, reliability and accuracy of this information. Any action you take upon the information you find in this blog is strictly at your own risk.